Request a Fair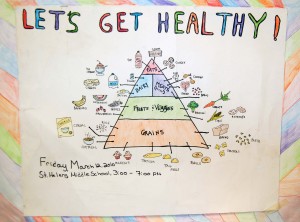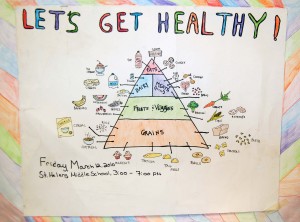 We offer events for schools, communities and workplaces. We use an application system so that event requests can be evaluated in a transparent, equitable and systematic manner.
Planning for an Event
We have a large waiting list for events.  Please plan ahead!
Curious about what a fair entails?  Download our  frequently asked questions!
Want to talk to your school administrator about applying for a fair?  Download our one-page fact sheet (coming soon).
Not interested in a full event? Check out our Lending Library.
Submitting an Application
Applications are reviewed by our Application Committee three times a year in accordance with the following schedule (8-12 months before your event). The schedule is designed to permit ample time to prepare together for your event.
| Application Due Date | For Fair Dates |
| --- | --- |
| January 1 | September – December (Fall Fairs) |
| June 1 | January-May (Spring Fairs) |
| November 1 | June-August (Summer Fairs) |
Download the Event Application for Schools here.
Download the Event Application for Communities here.
Download the Event Application for Workplaces here.
Selection Process
Matching the audience with the scope of our grants. For example, if we are only funded to conduct school events during a spring period, then we give priority to school audiences during that period.
Unmet Need. We give priority to applications from groups that have one or more of the following characteristics: rural location, low socioeconomic status, high racial or ethnic diversity, high health need (as determined by high obesity rates, poor dietary practices, or other characteristics that makes your population qualify as high health need).
Commitment to Partnership and Impact. We give priority to groups who will play an active role in their event. This includes groups who have infrastructure to support and publicize the event as well as the commitment to extend the impact of the event. For example, groups who will use the resulting data for need assessments, writing grant proposals or helping to guide program and/or policy decisions.
Commitment to Evaluation. We place high priority on groups who can assist us in evaluating the impact of the event. This evaluation piece is critical to our research.
Considerations about Winter Travel. We use a large rental truck to transport our equipment and staff. We place high priority on safety and will not travel if roads are unsafe due to snow/ice. Please plan your fair date to account for the weather in your region.
Current Funding for Events:
For Schools
We currently have two grants that fund school-based events:
SEPA grant – This project funds a district-wide school fair in two sites per year through 2016 (>1000 students per district). Fall fair dates preferred. The goal of this project is to help students better understand health through data exploration. Pre/post evaluation required. Check out this link to our "CHIDR Chatter" project or download our one page project description
Moore Institute for Nutrition and Wellness grant – this project funds one school-wide fair in Spring 2014. The goal of this project is to help students understand epigenetics and the impact that their choices may have on their DNA. Pre/post evaluation required. Download the one page description of our epigenetics project.
For Communities
We currently have one grant that funds community events and is breast cancer-focused.  While we do not have designated funding for other events, communities can support their own events or identify a potential donor to help defray the cost.  If you don't have a potential donor in mind, don't worry — your application helps us to find the best funding match for your community.
National Cancer Institute —  About breast cancer risk awareness and screening and funds 2 community events through July 2013.
For Workplaces
We currently do not have any designated funding for workplace events at this time. Event costs would need to be covered by the organization or an identified potential donor.
Support a Fair:
Interested in supporting a fair in a school, community or worksite?  We need your help!