Fairs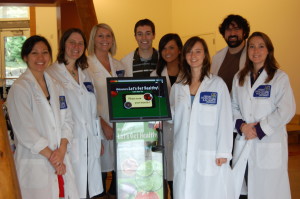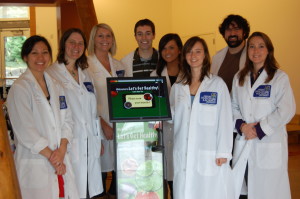 Interested in learning about your health or want to contribute to public health? Come to one of our events as a research participant or volunteer!

As a research participant
Our exhibit offers assessments of diet, sleep, body composition, memory, blood pressure, blood cholesterol & glucose, and cancer risk (breast, skin and lung). Participants may also provide a saliva sample for future genetic research, if desired. The exhibit automatically tailors to your age and gender and provides immediate feedback based on your own results. Stations are available in English and Spanish, with some stations also available in Chinese, Korean and Vietnamese.
Check out our event schedule to find when we're coming to your area!
If you're interested in becoming a research participant in other research studies, visit www.researchmatch.org to connect with a study in your location!
As a volunteer
We welcome volunteers of all professional backgrounds to help with the exhibit. We provide training in research ethics and on the various research stations – from taking body composition measurements to conducting a fingerstick sample for blood glucose! We also offer volunteer opportunities to students under 18 years old.
If you would like to volunteer at one of our fairs or be on our mailing list, please complete our simple registration form.