Epigenetics Game
Nurture your Nature!
Tour three game levels about bees, mice and humans where you'll learn about genetics (which refers to the DNA we get from our parents) and epigenetics (which describes how DNA's activity can be changed in our bodies). In the fourth game level, create an avatar and twin-ize them. Select the behaviors for you and your twin to see how different you can become. Fast forward in time to see how your genomes remain the same, but your epigenomes become different. But what else is changing? We've learned that identical twins aren't so identical after all. Your choices matter!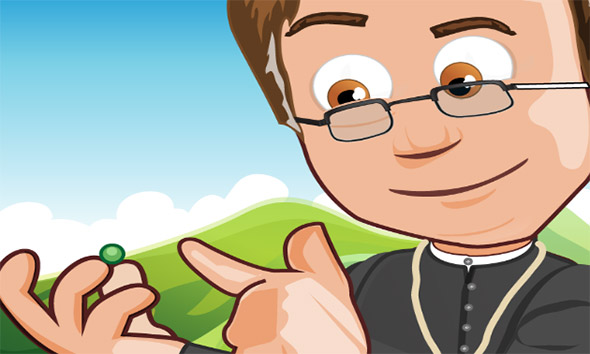 Play now!
Nurture your Nature! takes 10-15 minutes to play. To get started, select your gender below! We are currently working to expand demographic options beyond the gender-binary!

Female

Male
(Note:  The game works best with Google Chrome or Firefox — we had a report about the game not loading properly with Internet Explorer.  If it's not loading for you, please check the web browser you're using.)
More about epigenetics
For more information and resources about epigenetics, check out our epigenetics research page.
Special thanks
This project was funded by a pilot project grant from the OHSU Bob and Charlee Moore Institute for Nutrition and Wellness and by the National Institutes of Health through a grant to the Interdisciplinary Center for Epigenetics, Science and Society (5P20HG00551).
Special thanks to epigenetic researchers Dr. Mitchell Turker (OHSU), Dr. Lisa Weasel (Portland State Univ) and Dr. Cathy Klein (NYU) for their expert review of the "Nurture your Nature" game and its science.  Storyboard by Drs. Lisa Marriott and Jackie Shannon. Voiceover by Tyler and Lexi Black. Background content from the University of Utah's Genetic Science Learning Center. Art Production by Jason Laramie. Game programming by Matt Steinwachs and Marco Molinaro (UC-Davis).